Artificial Turf West Palm Beach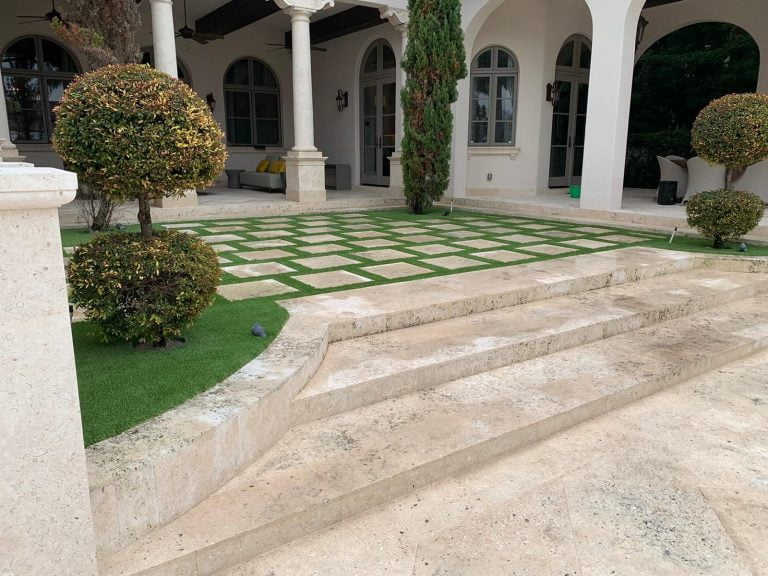 LA Turf & Paver "Design it your Way"
At our company, your satisfaction is our top priority. We pride ourselves on delivering exceptional quality artificial turf and installation services at competitive prices. With over a decade of landscaping expertise, we turn your needs into tailored solutions. Reach out anytime; we're always ready to listen and provide the best solution. Our commitment to excellence is not just our claim but is echoed by our clients' reviews and feedback. We're honored to offer some of the highest-quality artificial turf in the industry.
Company Trajectory
Welcome to L.A. Turf and Paver, the trusted name in West Palm Beach and surrounding South Florida areas like Miami, Boca Raton, and Jupiter. For years, we've been dedicated to providing top-notch services, from artificial turf and putting greens to Ivy Walls and paver installations. Whether you're a homeowner, or business owner, or need solutions for sports fields, rooftops, or pet-friendly zones, we've got you covered. Committed to excellence, we use only the finest US-made materials, ensuring durability and aesthetics. As a family-owned enterprise, every project we undertake reflects our values of integrity, quality, and customer satisfaction. Have questions or need a consultation? Contact us at (888) 339-8873 or drop an email at info@laturfandpaver.com. We're here for you Mon-Fri, 8:30 am-5 pm, with weekend appointments available upon request.
Our Promise
LA Turf & Paver, a family-owned company, is dedicated to addressing all your landscaping needs, particularly in the realm of artificial turf in West Palm Beach. Our ultimate goal is to be recognized as the most reliable and professional service provider in the market. We have a skilled team proficient in installing artificial turf, travertine tiles, marble tiles, porcelain, and more. But it's our unwavering commitment to customer service that sets us apart. We strive daily to ensure our customers feel valued and secure in their choice, aiming to be your top pick every time.
Owners of L.A Turf & Paver
Having served the South Florida market for years, we deeply understand our customers' needs and priorities. Our commitment has always been to ensure satisfaction with every project. Our representatives are always on standby, ready to address your concerns. We primarily operate in Palm Beach, Broward, Miami Dade, and Monroe counties. Our dedicated team and structured organization are sources of pride for us, but it's our loyal and experienced clientele that truly sets our company apart.