Artificial Turf West Palm Beach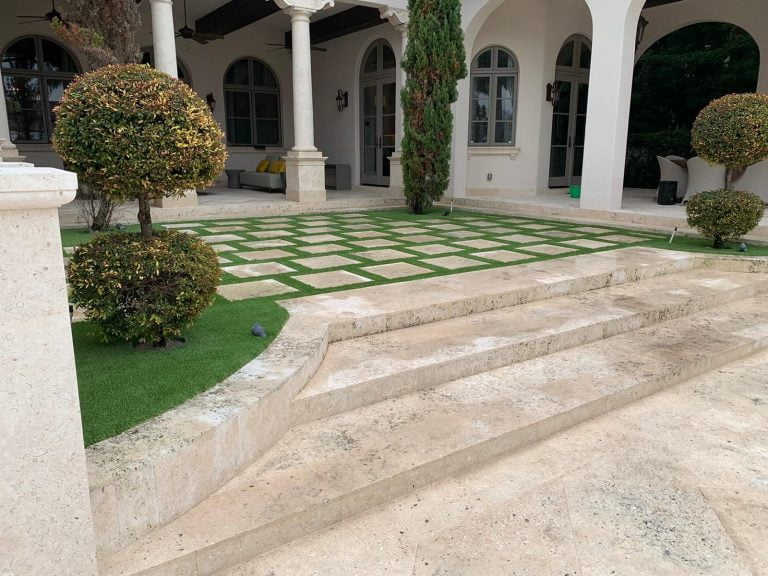 L.A Turf & Paver
We are a Company which our only goal is to make sure that every customer gets what they deserve, best price with the best quality in the artificial turf, and installation services. We are here to offer you everything you need and more. Necessity comes with your situations and with experts with more than 10 years doing this landscaping job, your necessity becomes a solution for us. Call us anytime, we are open to hear anything you need and to apply a solution. Always keep in mind, we work hard for your satisfaction. Our Artificial Turf is considered one of the top qualities materials and installations out there, not by us, but by our client reviews and feedbacks, we are proud to say that our product is one of the top qualities there is out there.
Company Trajectory
Hi there, and welcome to L.A. Turf and Paver. We have been assisting customers for many years in West Palm Beach, Florida, and we've continued to serve our community, as well as the communities of the general South Florida area. Among the Counties we cover are Palm Beach, Miami Dade, Monroe, Broward, Jupiter, Boca Raton, and even Miami, Florida. We provide artificial turf, putting greens, Ivy Walls and paver installation. We service residential homes, commercial establishments, sports fields, as well as high-rise building rooftops, and pet areas. We also offer artificial plants and paver installation. Our goal is to become the leading artificial turf provider in the West Palm Beach area and beyond. We use only the highest quality materials, superior in their make, durability, and aesthetics. We are proud to say that all our grass and materials are manufactured right here in the United States. We are a family-owned and operated business, with the main goal of satisfying all of your artificial grass needs. Our team of professional installers, as well as customer service personnel, are trained to be the most courteous, efficient, and time-sensitive staff in the business. You value our business, and thus, we must value your time, first and foremost, and your trust. At L.A. Turf and Paver, rest assured that your grass needs will be fully satisfied. You can also call us at (888) 339-8873, or you may also send us a message at info@laturfandpaver.com for any queries that you may have. We are open from Mondays to Fridays, from 8:30 am to 5 pm. We are closed on Saturdays and Sundays but we can make exceptions when you schedule an appointment in advance.
Our Promise
LA Turf & Paver was created as a family company, with the sole purpose of satisfying all the concerns expressed on a daily basis. Our biggest dream is to become the most reliable company in the market, providing a completely professional service where our customers are the most cared and safe. Our team of professional installers of artificial turf, travertine tiles, marble tiles, porcelain, etc, and most importantly, our customer service strive every day to provide the service you deserve as a customer, that is our dream, that you always choose us for having such a high commitment to you.
Owners of L.A Turf & Paver
Our Company has been in the market long enough to understand the main needs of our customers. We have been working throughout South Florida, satisfying customers in every job we get. Our representatives are available at all times to solve all your situations. Our main locations are Palm Beach, Broward and Miami Dade counties, including Monroe County. We are very proud of our work teams and organization, but especially of our clients who always bring experience and loyalty to our Company.